All-on-4 – Broken Arrow, OK
A Permanent Smile with Just Four Implants
Many patients are nervous about getting dental implants to replace an entire row of missing teeth because they are afraid that they'll need to get an implant post for each tooth. However, thanks to modern surgical techniques, it's possible to support a full denture with just four strategically placed dental implants! Call our office today to schedule a consultation with Dr. Sprague and learn more about the advantages of All-on-4.
Why Choose
Berkshire Dental Group
for Invisalign?
Gold Plus Invisalign Provider
Advanced Progress Monitoring
Faith-Based, Compassionate Care
How Do All-On-4 Implants Work?
A dental implant can perform the same functions as natural tooth roots, making them the most complete option for replacing teeth. You need to have an adequate level of jawbone density to receive dental implants, which can be a problem if you've already suffered from bone loss. But this isn't an issue with the All-on-4 procedure.
Four dental implant posts are inserted into the thickest areas of your jawbone, with the implants near the back of your mouth being inserted at a 45-degree angle. This lets us minimize the need for bone grafting before implant surgery. And once the implants are in place, they can be equipped with a lifelike denture that doesn't slip at inopportune moments.
Am I a Candidate for All-On-4 Implants?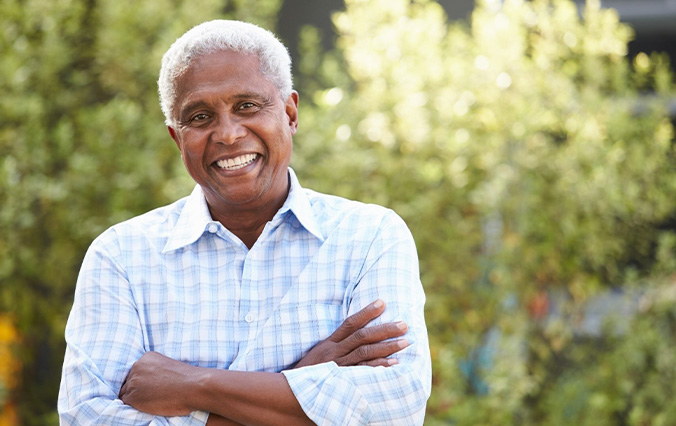 You might be considered a candidate for All-on-4 if you've lost most or all of the teeth in a single arch. Like with any dental implant procedure, you need to be in good general oral health, so any gum disease will need to be treated beforehand. Also, lifestyle habits that could put implants at risk, such as smoking and poor oral hygiene, will need to be changed.
Even if you don't qualify for traditional dental implants because of bone loss, you might still be able to undergo the All-on-4 procedure. This is largely because of the way All-on-4 implants are angled and placed. Since less bone density is required, bone grafting often isn't needed at all.
Benefits of All-On-4 Implants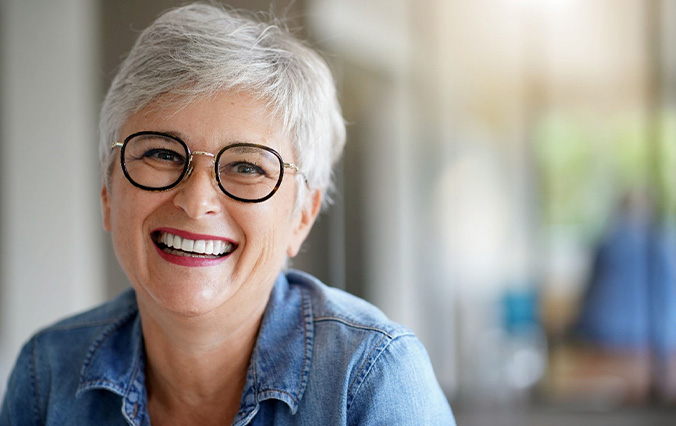 All-on-4 has several advantages over more traditional tooth replacements. Your new teeth will be permanently anchored in place and can be brushed and flossed like regular teeth. The implant posts will stimulate the bone in your jaw to stop it from deteriorating, letting you maintain a healthy jawbone and a more youthful facial appearance. And of course, the support from dental implants will give your new teeth the strength they need to handle all your favorite foods with ease.
All-On-4 VS. Traditional Implants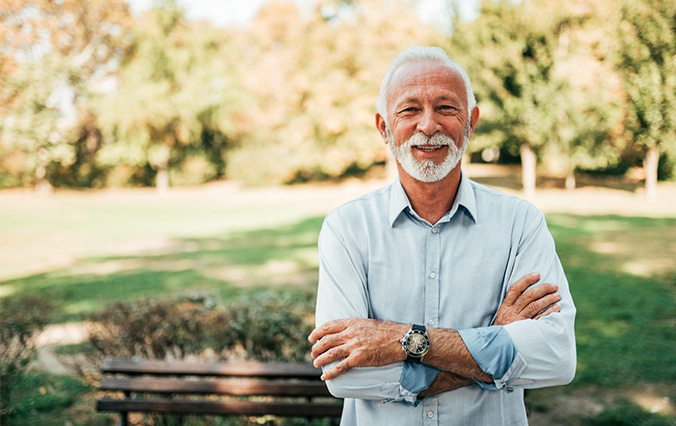 On the surface, it might not seem that All-on-4 implants are much different than traditional implants. In reality, there are a few key distinctions:
As many as 8 traditional dental implants might be needed to support a full denture. The All-on-4 procedure only requires 4, which means less surgery and fewer posts to pay for.
Traditional dental implants often call for bone grafting, which can add months to your treatment plan. All-on-4 usually doesn't require bone grafting at all.
Unlike traditional implants, All-on-4 implants may be able to support a denture right away.