Dental Implant Failure & Salvage – Broken Arrow, OK
A Second Chance for a Complete Smile
At Berkshire Dental Group, Dr. Sprague and our team understand there are potential complications that can arise when a patient undergoes dental implant placement. Although it is rare and unlikely that problems will occur, it's important to have a plan in place should problems develop. When faced with a failed dental implant in Broken Arrow, patients can expect Dr. Sprague to implement what is known as dental implant salvage. With modern dental technology and advanced techniques, he can save a person's oral health and possibly the implant so that a longer-lasting smile is a result. If you are experiencing any pain or swelling associated with your recent implant placement, call our office today to schedule an appointment.
Why Do Dental Implants Fail?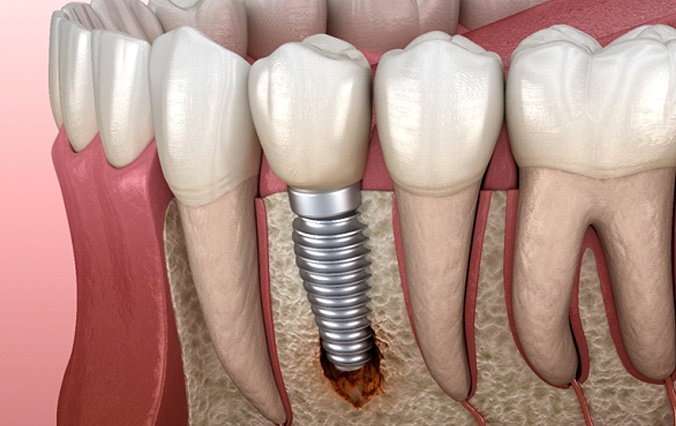 Dental implants rarely fail but when they do, it is likely because of one of several reasons, including:
Peri-implantitis
A weakened immune system caused by autoimmune disorders or health conditions
Improper placement during surgery
Facial trauma
Failed osseointegration
Choosing to have your new teeth installed by a trusted implant dentist in Broken Arrow is important. However, even the most skilled dentists can have patients return with issues. One of the most common reasons for a failed dental implant is peri-implantitis. Similar to periodontal disease, this problem forms when the patient does not exhibit good oral hygiene habits. As bacteria forms and attack the gums, it can pose a significant problem for the implant, resulting in weakening gum tissue, loose teeth, and bone deterioration.
Symptoms of Failed Dental Implants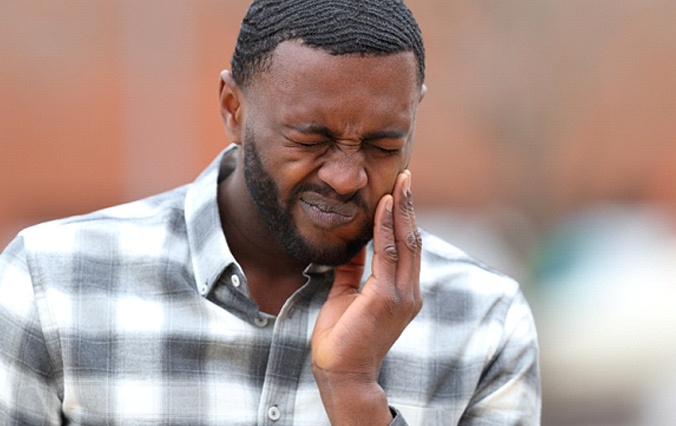 You may not know if you have a failed dental implant until you begin to notice the symptoms. If you experience any of the following, don't wait to see your dentist. Instead, call and schedule an appointment right away:
A loose dental implant
Pus forming on the gums near the dental implant
Difficulty eating or biting down
Swelling or bleeding near your dental implant
Discomfort that doesn't dissipate after your implant surgery
How Dental Implant Salvage Works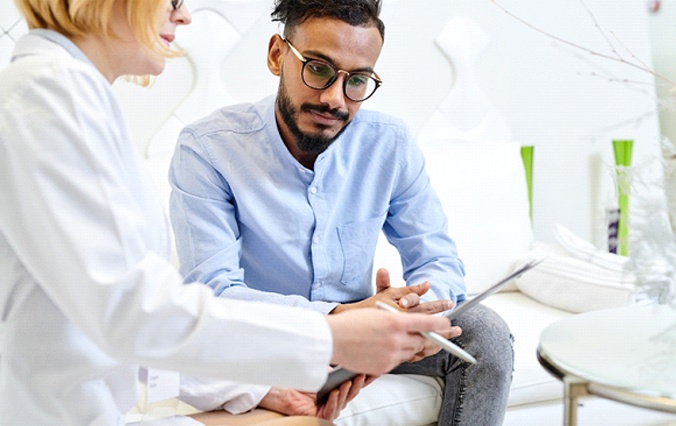 When attempting to treat a failed dental implant, it's important that you meet with your dentist to understand the complete process and how they plan to improve your situation.
If it is discovered that peri-implantitis is the culprit for your failed implant, a dentist will work to eliminate the infection and improve jawbone density. Typically, as the bone weakens, it lacks the support needed for dental implants in Broken Arrow to thrive. By performing periodontal therapy and ridding the area of bad bacteria, the dentist can then perform a bone graft to strengthen the jawbone and create a more stable foundation for your new tooth.
If failed osseointegration is the reason for your implant failure, we will likely need to remove the titanium post. The same is true for severe facial trauma or problems caused by a weakened immune system. The vacated socket, bone, and gum tissue will need time to fully heal before a new implant can be put into place.
Chronic health problems that cause dental implants to fail will need to be addressed by your physician so that you can better manage your symptoms and eventually, move forward with implant placement in the future.