Dedicated Dentist – Broken Arrow, OK
Get to Know Dr. JP Beller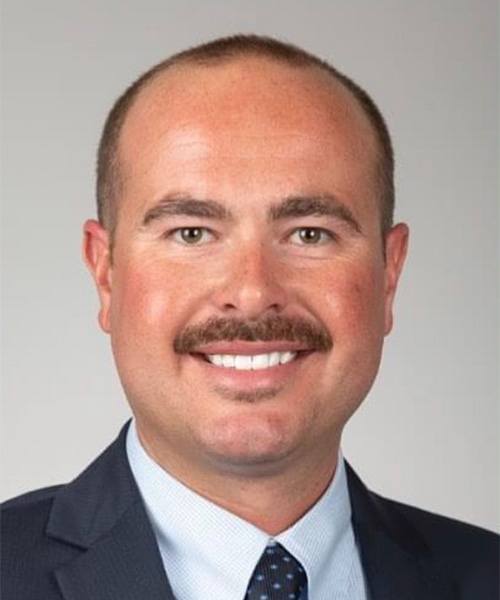 With various innovative dental techniques and state-of-the-art technology, Dr. Beller is more than excited to get started on improving and maintaining your pearly whites. The thing he looks forward to the most is building strong relationships with his patients while helping them achieve their dream smiles and oral healthcare goals. One of the best parts for him is seeing people have confidence in their grins and educating others on how to take care of their teeth in the future. Until you arrive at your office for your appointment, here's a little more to learn about him below.
Why Did You Decide to Become a Dentist?
Ever since he was a child, Dr. Beller felt called to serve others through healthcare. It was during his undergraduate studies that he began to explore the field that would best allow him to improve others' lives. After attending an event for prospective dental students at the University of Oklahoma in his junior year, he was immediately hooked and set himself to go for a career in dentistry.
The blend of creativity and being a service to others is what inspired him about the dental field. As a child, he was regularly in his parent's art studio learning about painting, pottery, and playing the guitar. With an eye for detail and a love for working with his hands, Dr. Beller realized that a career in dentistry would offer him the opportunity to implement his artistic abilities and create meaningful connections while caring for his patients and their smiles.
Where Did You Study Dentistry?
Dr. Beller first attended Southeastern Oklahoma State University before studying at the Medical University of South Carolina, James B. Edwards College of Dental Medicine to earn his dental doctorate. He is highly trained and passionate, having performed numerous achievements, including earning dental awards/certificates and being a co-author of published dental research. He's also certified in nitrous oxide administration and regularly pursues countless hours of continuing education.
Dr. Beller is a proud and active member of multiple organizations, such as the:
American Dental Association
Oklahoma Dental Association
Academy of General Dentistry
Outside of the Dental Office, What Do You Like to Do?
When he isn't at the office taking care of people's smiles, Dr. Beller spends much of his time with his amazing wife and their wonderful daughter. In his free time, he enjoys hiking, golfing, scuba diving, and playing his guitar. He also likes giving back to the community and environment, as he volunteers at local animal shelters and nature preserves. One interesting fact about him: he was a scuba instructor and travel guide for some time before going to dental school!