Meet Our Friendly Dental Team – Broken Arrow, OK
Get to Know Our Motivated, Caring Dental Team
Our dental team is unique in the fact that they aren't motivated by making money, but by taking care of the patients that they've grown to care for over years of treating them. Many of our team members have been seeing patients for decades and take the time to get to know and be on a first-name basis with them. One thing that our patients love about our team is that they're great to be around!
Jessica, Practice Manager of Operations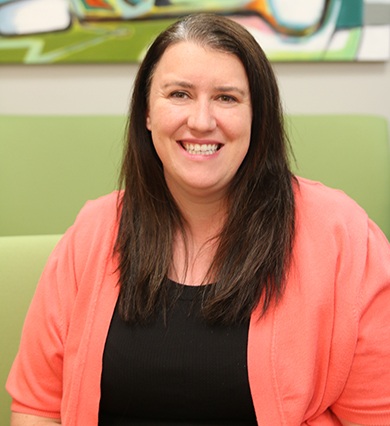 With nearly 15 years of experience in the world of dentistry, Jessica joined our team over four years ago now. In addition to studying at TU and Community Care College, she is certified in X-rays, nitrous, coronal polishing, and sealant application. Plus, she has her associate degree in dental assisting! When asked about her favorite part of her job, she shared that it's making patients happy, comfortable, and confident in their smiles while finding budget-friendly options for them.
Jessica and her husband have one fur baby. When she isn't at the office, she enjoys going to concerts, traveling, and cheering on the Tulsa Oilers! Here's something you may not know about her: she separates her M&M's by color and then eats them smallest to biggest.
Tanya, Dental Assistant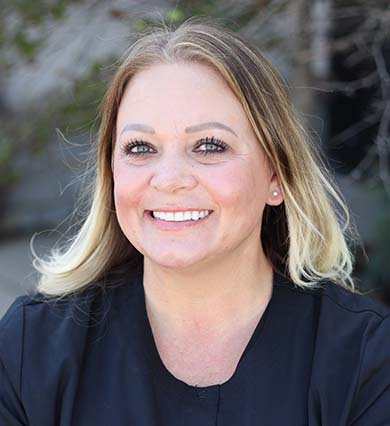 Tanya has been working in the dental field for almost two decades, starting out as a dental assistant before moving into her current position. She's also had the opportunity to work with Invisalign, traveling throughout the United States to train other dental staff on this clear aligner technology! She loves helping people in her community and building trusting, caring relationships with patients.
Tanya and her husband Roney share five children between them who are (almost) all grown up. They don't have any grandchildren yet, but they definitely spoil their fur babies: Sam (a Dachshund), Gracie (a Min Pin-Chihuahua mix), and multiple Koi fish. When she isn't working on teeth, her favorite hobbies include biking, kayaking, gardening, doing crafts, and traveling as much as possible.
Althea, Business Assistant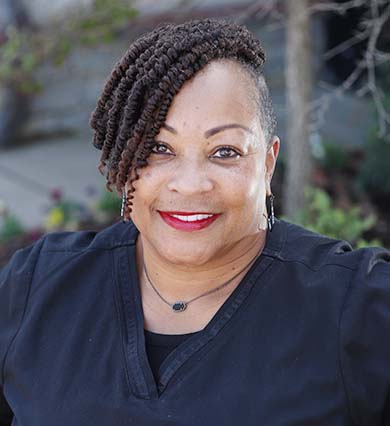 Althea's career in the dental world spans an impressive 30+ years! A Tulsa native, she is trained in coronal polishing, dental sealants, X-rays, and nitrous oxide. What she enjoys most about this line of work is being able to help people in need.
Away from the dental office, Althea has two grown sons, three granddaughters, and another grandchild on the way. She actually has a company with her sister-in-law called A Team Healthcare Services, LLC, which provides senior care for veterans, pediatric cases, the disabled, and more.
Cindy, Business Assistant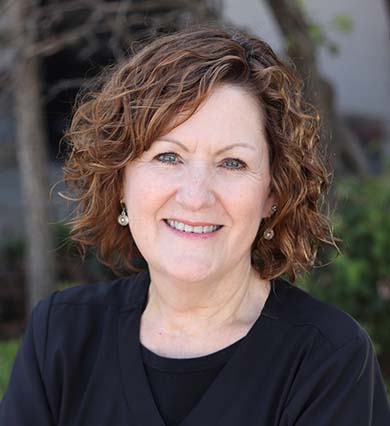 Originally from Bixby, Cindy's dental expertise spans well over two decades. She does an amazing job of helping our patients feel welcomed and comfortable! Plus, the other amazing team members aren't just coworkers, but close friends too.
Cindy is happily married to Eddie. They have two daughters, four grandkids, and a dog named Thunder. In her spare time, some favorite hobbies include reading on the patio, walking Thunder, and enjoying relaxing vacations at the beach.
Heather, Business Assistant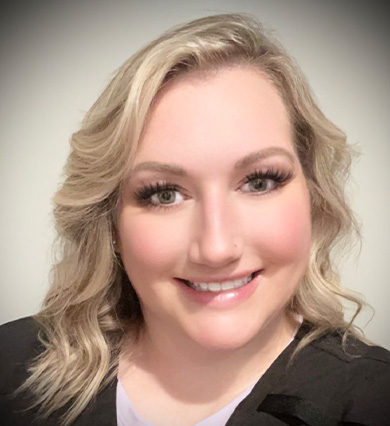 With nearly two decades of experience in the dental field, Heather joined our team in the summer of 2023. Previously, she was a dental assistant, hygiene assistant, and dental assistant instructor, so her experience is quite comprehensive! In fact, she even served our veterans at the VA dental clinic, which was an extremely rewarding experience. Now that she's a member of our team at Berkshire Dental Group, her favorite part of her job is helping patients achieve their perfect smile.
Heather has always called Oklahoma home, and she and her husband are raising three children here as well. When she isn't spending time with her kids and her wonderful husband of 20 years, she enjoys sharing her designs on Etsy, singing, and playing the piano. Here's a fun fact about her: she's terrified of clowns!
Amber, Dental Hygienist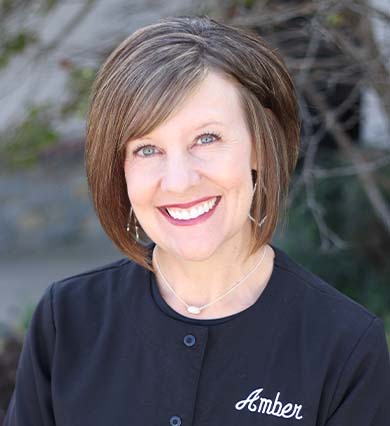 Amber has been a dedicated member of our team for almost 20 years. As a hygienist, she loves connecting with patients and helping them achieve their best dental health! She studied at Rose State College and also has advanced training in digital scanner technology and lasers.
Amber and her husband Tim have two children named Brycen and Adelyn, as well as a lovable English Bulldog named Wrigley. Outside of working hours, you can typically find her hanging out with family, traveling, shopping, watching movies, decorating her home, baking, playing pickleball, and going for long walks/jogs/hikes.
Brandy, Dental Hygienist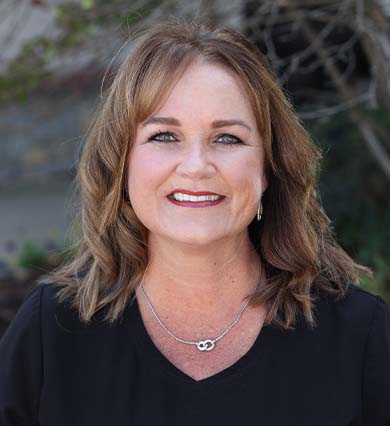 Brandy has been a part of our dental team for over 25 years now, and she loves helping her patients not only become healthier, but feel more confident as well. She's been seeing some patients for so long now that they feel just like family! She is a regional hygiene mentor for Heartland Dental, has her dental laser certification, and is a proud member of the American Dental Hygiene Association and Oklahoma Dental Hygiene Association.
Brandy currently lives on a ranch in Oologah. She is married with a college-aged daughter and a son who is about to finish high school. In her spare time, she loves being around family and friends, working in her yard, watching football (especially OU) and soccer (she played for many years), traveling, and relaxing on the beach.
Kari, Dental Hygienist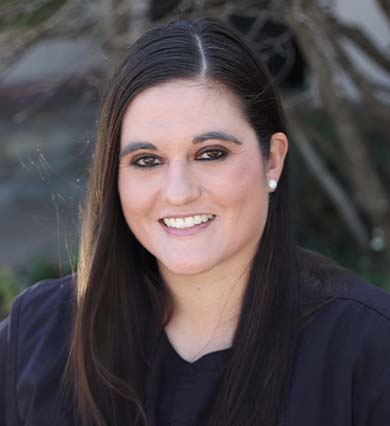 Kari has been working in the dental world for almost a full decade. Originally from Haskell, she is certified in laser dentistry. She is proud to provide quality care for patients in need while also partnering with professionals who share the same level of compassion!
Away from work, Kari lives in a quiet life in the country with her husband, her young daughter, and their horses. One of her biggest hobbies is equestrian sports – she competes in barrel racing while her husband does team roping!
Charm, Dental Hygienist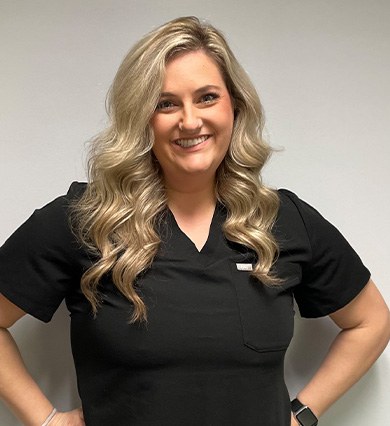 Born and raised in Sand Springs, OK, Charm began her career in the field of dentistry by attending Tulsa Community College. She earned her dental assistant license and worked for five years before heading back to school to become a dental hygienist. During this time, she was both Class President and president of the student chapter of the American Dental Hygienists Association. She even went on a mission trip to Nicaragua to offer free dental care for the residents. Now, with a decade of experience and counting, she finds it truly fulfilling to cultivate relationships with our patients while helping them achieve their smile goals.
At home, Charm is happily married with two sons as well as a dog and a fish. Her family loves to go hiking at Turkey Mountain and travel to the beach to hang out. One interesting fact about her: since she was the third daughter, her parents named her after the phrase "third times the charm!"
Allison, Dental Hygienist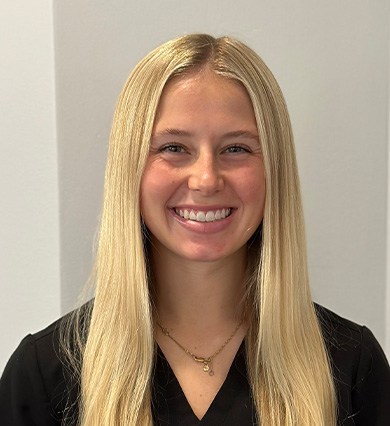 Allison is a native of Broken Arrow and started her career in dentistry by volunteering as a dental assistant at Catholic Charities right out of high school. During this time, she was also studying at the dental hygiene school at Tulsa Community College. Through her years of education and training, she also became laser certified. Today, she enjoys helping our patients to achieve their dream smile while ensuring they maintain good oral health.
Allison is an only child and greatly appreciates how supportive her parents have been throughout the years. Outside of the office, she likes being active and working out. An interesting fact about her: she loves dogs!
Theresa, Dental Assistant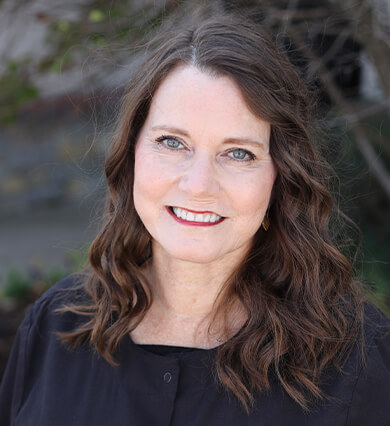 Theresa has been a part of the dental field for an amazing 40+ years. As one of our assistants, she loves building relationships with patients while helping them feel cared for. Plus, the dental office has great leadership – everyone feels like a family here!
Theresa and her husband Scotty have two daughters and four grandchildren. Outside of working hours, she loves spending time at their cabin on the lake with the whole family, as well as fishing, riding Sea-Doos, swimming, and boating. Some of other favorite hobbies include playing games with the grandkids and cooking. Her grandkids say that she makes the best noodles in the whole world.
Angela, Dental Assistant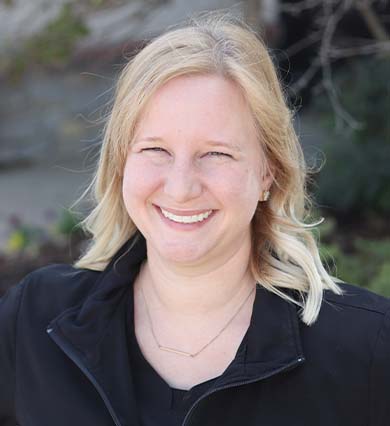 Angela studied dental assisting at Tulsa Tech and has been a part of the dental world for almost a full decade! She really loves being able to help people every day here at Berkshire Dental Group.
At home, Angela has three wonderful dogs. She spends her free time knitting and sewing.
Kaycee, Dental Assistant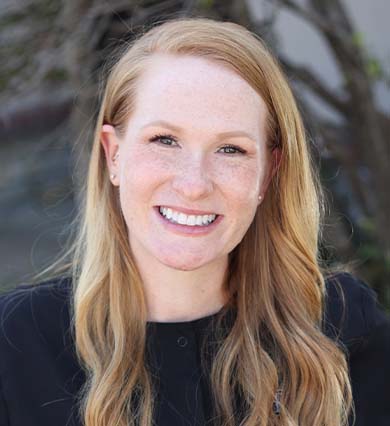 Kaycee has been a member of our team for over 10 years now, and she couldn't ask for a better group of people to work alongside. Plus, helping patients overcome their fears and smile brightly is so rewarding!
At home, Kaycee is married with two young boys and two dogs. Outside of working hours, she enjoys spending time with loved ones and doing various outdoor activities like hiking, skiing, sledding, fishing, camping, swimming, and more. Their family is definitely always up for an adventure.
LaToya, Dental Assistant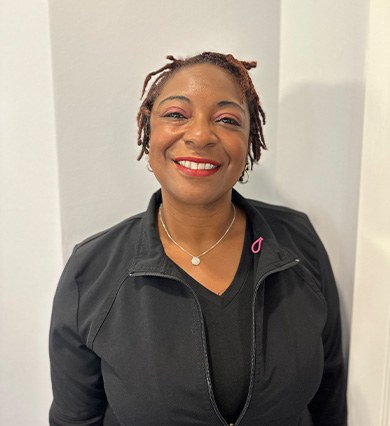 Born in Tulsa, OK, LaToya has nearly two decades of experience working in the field of dentistry. She loves serving the community by helping others feel good about their smiles while also developing her skills and contributing to a larger purpose. She started by attending Community Care College to earn her license in dental assisting. She also worked at a practice for pediatric dental care for 15 years and volunteered at the Oklahoma Dental Foundation to offer mobile, free dental care for the community. She greatly appreciates the work-life balance and working with a goal-oriented team!
At home, LaToya is a mother of 4 amazing children and also has 2 grandchildren. Together, they enjoy traveling and going on vacations for quality bonding time. She loves outdoor activities, like hiking and camping, as well as watching her favorite teams, OKC Thunder and the Boston Celtics. She also enjoys reading, watching movies, and singing as a member of the Worship Praise Team at her church.
Mary, Buisness Assistant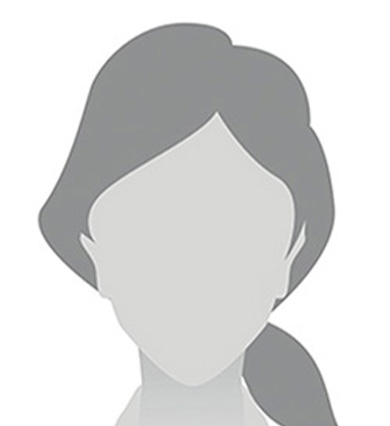 Bio Coming Soon!