Cosmetic Dentistry – Broken Arrow, OK
How We Create Beautiful, Perfect Smiles
You can take great care of your smile your entire life, but odds are that at some point stains, cracks, and other imperfections will appear despite your best efforts. Once we've made sure that your mouth is healthy, we can discuss ways to improve your smile's appearance to give your self-confidence a boost. If now seems like the time to pursue the smile of your dreams, call Berkshire Dental Group today to schedule a consultation to discuss options for cosmetic dentistry in Broken Arrow, OK.
Why Choose
Berkshire Dental Group
for Cosmetic Dentistry?
Multiple Options for Teeth Whitening
Lasers for Efficient Gum Recontouring
A Team That Truly Cares About Patients
Porcelain Veneers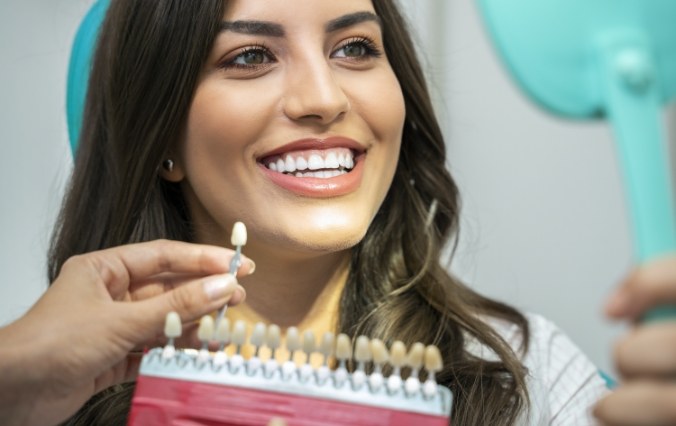 Many actors and actresses turn to veneers in order to create the seemingly perfect smiles that you see on the big screen. Discoloration, dental damage, misshapen or rotated teeth, and other imperfections will disappear once the tooth has been covered by a thin layer of porcelain. These restorations can last for many years, and they do not stain easily, so the stunning results will last for a long time. You can cover a few teeth to give your grin a touchup, or you can commit to a full smile makeover with enough veneers to cover every visible tooth.
Metal-Free Dental Restorations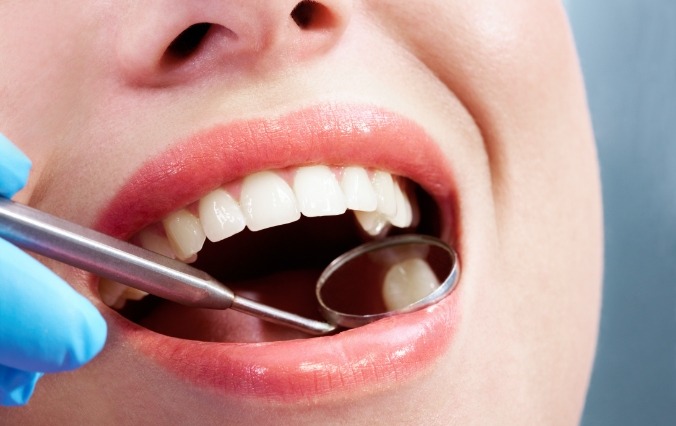 Crowns and fillings can be made out of tooth-colored materials so that you don't have to live with a piece of metal in your mouth that draws the eye whenever you smile. Tooth-colored restorations are still durable enough to provide many years of biting and chewing, so you don't have to worry about compromising quality to get a crown that looks like a real tooth. We will carefully color match your restoration so that it blends in with the other teeth; that way, most people won't even realize it's there.
Cosmetic Dental Bonding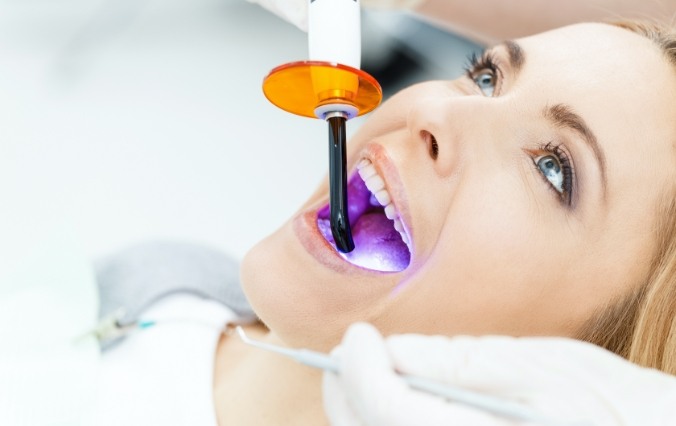 Cosmetic bonding is the faster, more affordable alternative to veneers and cosmetic crowns. It can be used to make minor corrections to the teeth, such as closing small gaps or hiding minor chips. All we need to do is prepare the tooth, then apply a small amount of composite resin to completely cover the affected area, then mold it until it blends in with the surrounding enamel. Even the smallest improvement can give you a boost in confidence.
Teeth Whitening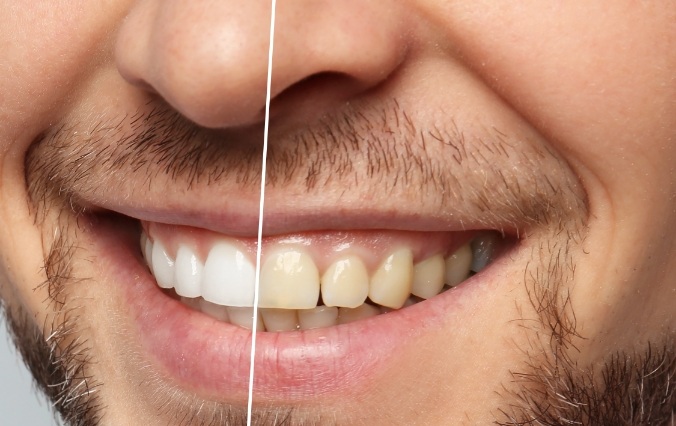 Our dental office has two options for getting rid of the stains on your teeth. The first is Zoom!® in-office whitening. Bleaching gel is applied to the teeth and activated with a special light, allowing it to break up stains above and below the surface of the enamel. The second is Opalescence® take-home whitening. You'll be provided a kit with prefabricated take-home trays, which will be filled with bleaching gel and worn at specified times over the next couple of weeks. Both can significantly improve the appearance of your smile in a short period of time.
Gum Recontouring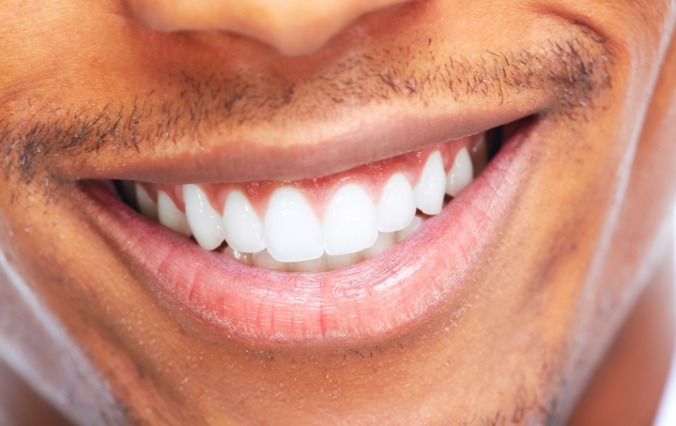 Your gums shouldn't draw much attention when you smile, but some gumlines are higher, lower, or more uneven than others. We can perform gum recontouring to reshape your gumline; we simply remove a small amount of gum tissue as needed from strategic parts of your smile until we achieve the best cosmetic result. This procedure is recommended for patients with particularly gummy smiles, or those with teeth that appear unnaturally short.
Smile Makeovers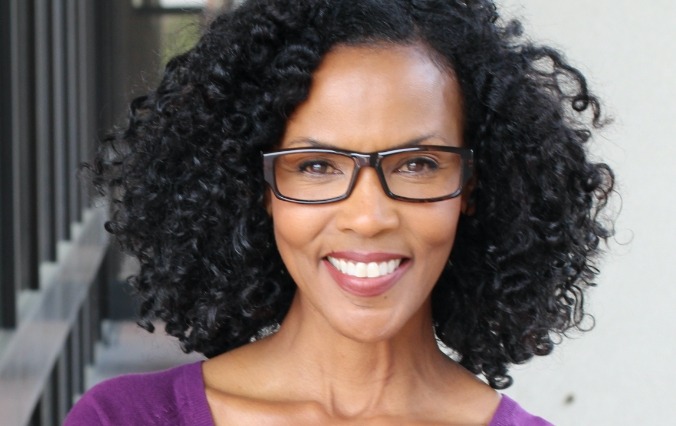 If all of your teeth need to be improved in some way, we may have to start planning an entire smile makeover to help you get the dazzling grin that you want. We will carefully examine your teeth, consider your goals, and put together a plan that will account for all of your unique needs. Veneers, bonding, whitening, and a variety of other procedures may be utilized as part of the fully personalized treatment process.