Advanced Dental Services Technology – Broken Arrow, OK
Leading Our Field in Modern Dentistry
Our dental office has always been on top of the latest, cutting-edge advancements in dentistry. In fact, Dr. Mongrain was among the first dentists to begin using CEREC and CAD/CAM technology in our dental office back in the 1990s. Since then, our dental office has had a reputation of leading the way when it comes to providing modern, long-lasting dentistry in Broken Arrow. You can learn more about some of the high-tech instruments that we utilize in our dental office by reading below.
Digital X-Rays
Unlike their film counterparts, digital X-rays allow us to streamline each of your bi-annual checkups and emergency examinations. Like a digital camera, this technology allows us to quickly snap an image of your mouth, making it immediately viewable for Dr. Sprague on a computer screen. This allows our team to make quick and accurate diagnoses and helps us keep our patients safe, because it exposes people to up to 80% less radiation than film X-ray imaging systems.
Intraoral Cameras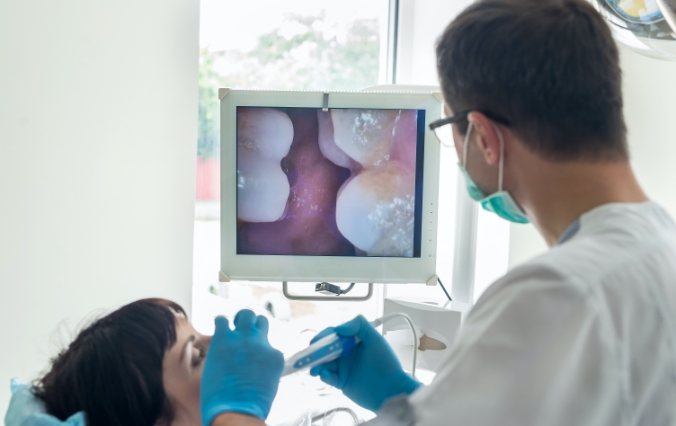 Each of our treatment rooms has an intraoral camera that we use to complete an oral health scan at every routine checkup we conduct. It has a small camera on the end of it that allows us to see the nooks and crannies of the mouth up-close, helping us spot even the smallest signs of common oral issues. It also acts as an excellent educational tool for our patients because it displays the footage on a large chairside monitor, helping Dr. Sprague explain the issue at-hand with the help of a visual aid.
Cone Beam CT Scanner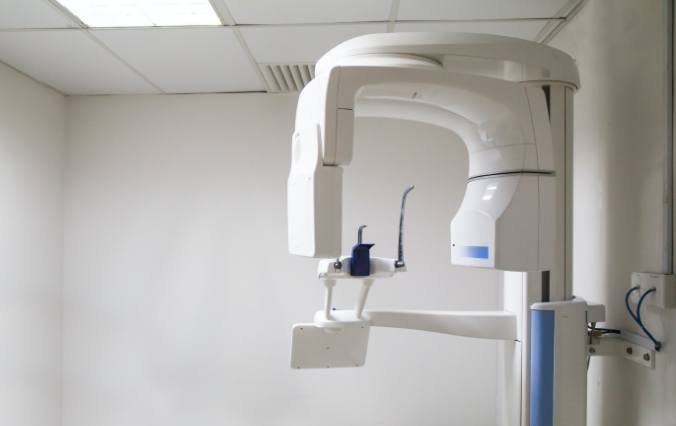 Our cone beam CT scanner allows us to capture 3D panoramic blueprints of the entire facial structure, highlighting nerves in the face, the sinuses, the entire jawbone, and dentition. This is especially helpful during more advanced treatments, like tooth extractions and dental implant placement. Capturing the scan only takes about 30 seconds as well, so you won't have to sit around and wait until the image can be developed for Dr. Sprague to see it.
iTero Digital Impressions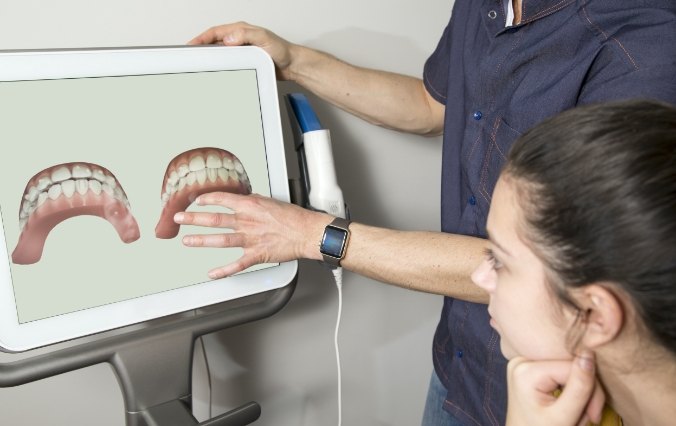 Have you ever needed to get a mouthguard or dental restoration and had to have impressions taken? Instead of utilizing a clump of putty, we use our iTero digital impression system. With a simple wave of a wand around your mouth, we can create a digital blueprint of the structure to send off to our dental laboratory. There, they'll craft a perfectly fitted, customized appliance or prosthetic for you.
Dental Laser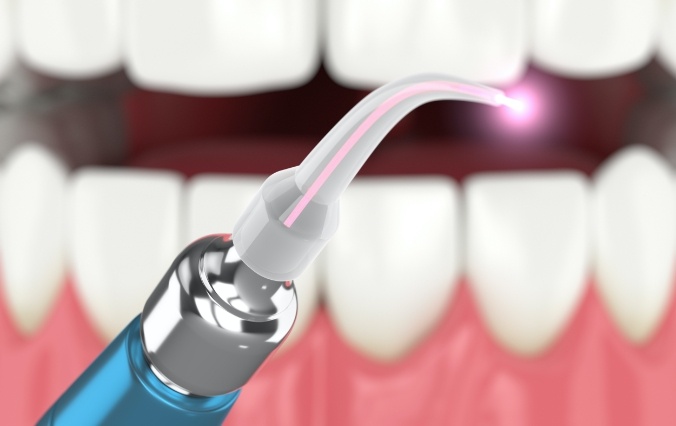 Our dental laser is a neat piece of technology that we use during treatments like periodontal laser therapy. It emits a concentrated beam of light from the end of a pen-like device, blasting away harmful oral bacteria and easily removing severely damaged soft tissue, leaving the healthy tissue behind. It cauterizes the area on-contact as well, minimizing any bleeding, eliminating the need for a scalpel and sutures, and even reducing recovery time.